I thought these were very cool & unique ideas! Check 'em out if you're feeling crafty! I reblogged this from Concierge Librarian.
Live Your Life Inspired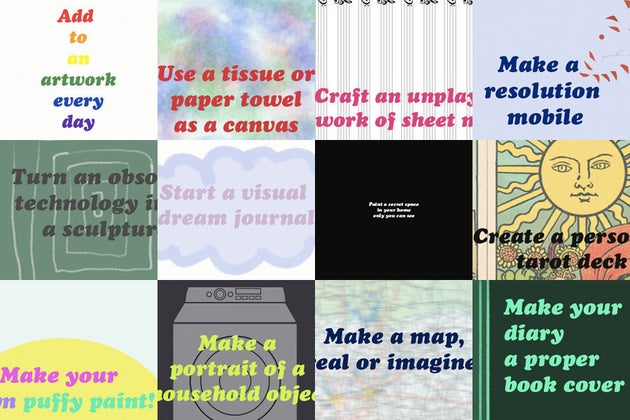 PRISCILLA FRANK
Another new year, another opportunity to incorporate self-expression, creativity and mindfulness into your daily routine. You don't have to be a professional artist to reap the many benefits of a little arts and crafts. Simple activities like coloring, doodling, and playing with clay are known to decrease anxiety and boost mood. 
Below are 12 simple suggestions for restorative art projects that will start your year off with serenity and ingenuity. Whether you make 2016 the year you keep a dream journal, paint into a tissue, or revamp your old beeper into a found sculpture, it's going to be a good year. 
Dreams are weird. Often times, language isn't the best way to convey your logic-defying, physically impossible, difficult-to-untangle night visions. Instead of writing down last night's hallucinatory adventure, doodle your favorite moments from the trip. It's a mindful way to start the day and, who…
View original post 753 more words